Athletes of the Season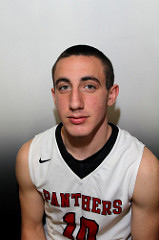 Boys' basketball: Stevie Kelly | Junior – From playing sparingly last season, Kelly worked his way up the depth chart and was a force on both ends of the court this winter. The point guard was third on the team in scoring at around 8 ppg and was tops in assists with over 130.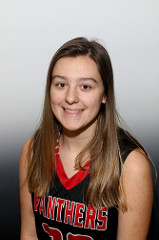 Girls' basketball: Kathryn Dunn | Senior – The senior captain finished her Whitman-Hanson career a two-time team MVP and two-time Patriot League All-Star. The 5-foot-9 stretch forward paced the Panthers in points (11.5 ppg), rebounds (8 rpg) and steals (2.2 spg) this season. She will play at Curry.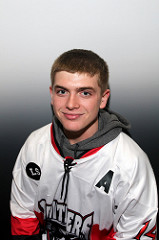 Boys' hockey: Owen Manning | Senior – Selected as both a Shriners and Patriot League All-Star, the forward tallied six goals and tied for the team lead with 14 assists. The senior served as an assistant captain.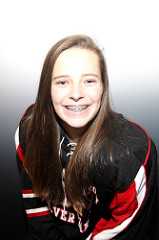 Girls' hockey: Emily McDonald | Sophomore – The sophomore forward was a staple on WHSL's first line. A captain-elect, she ranked second on the team with 15 points, courtesy of six goals and nine assists.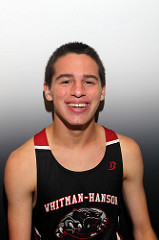 Boys' indoor track: Brandon Hager | Junior – The Panthers' top scorer, he set personal bests in the 1,000-meter run (2:50.18) and 1-mile run (4:49.42). At the Patriot League championships, the junior placed second in the 2-mile run and was part of the second-place 4×400 relay team.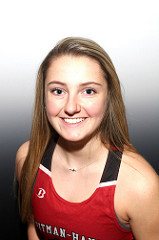 Girls' indoor track: Ally Bartlett | Senior – The senior captain scored nearly 40 percent of the Panthers' points this season. The team MVP, Bartlett posted team-bests in the hurdles (9.34 seconds), long jump (15-4) and shot put (26-4.5).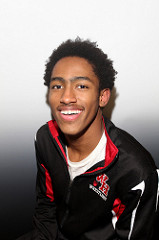 Wrestling: Damari Goldsmith-Greene | Sophomore – Goldsmith-Greene placed in four tournaments. A South sectional finalist at 138 pounds, he led the team with 120 points and 29 wins. He added seven pins.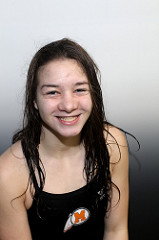 Girls' swimming/diving: Maddie Navicky | Junior – A three-time South Shore League All-Star and two-time team MVP, Navicky led the co-op in scoring. She was also a sectional and state qualifier.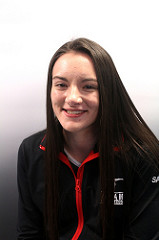 Gymnastics: Sarah Bombardier | Junior – The junior earned the co-op's top score of the season (32.55) and earned a 31.69 all-around meet average.
Coach of the Season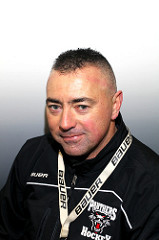 Boys' hockey: Chris Googins – In the third season of his second stint with the boys' hockey team, Googins brought the Panthers to the MIAA tournament for the first time since 2013. Googins said after the season: "It's happening. Kids are actually taking the sport seriously and realizing that you got to play the game and train for the game year-round if you want to compete."
*All photos by Sue Moss