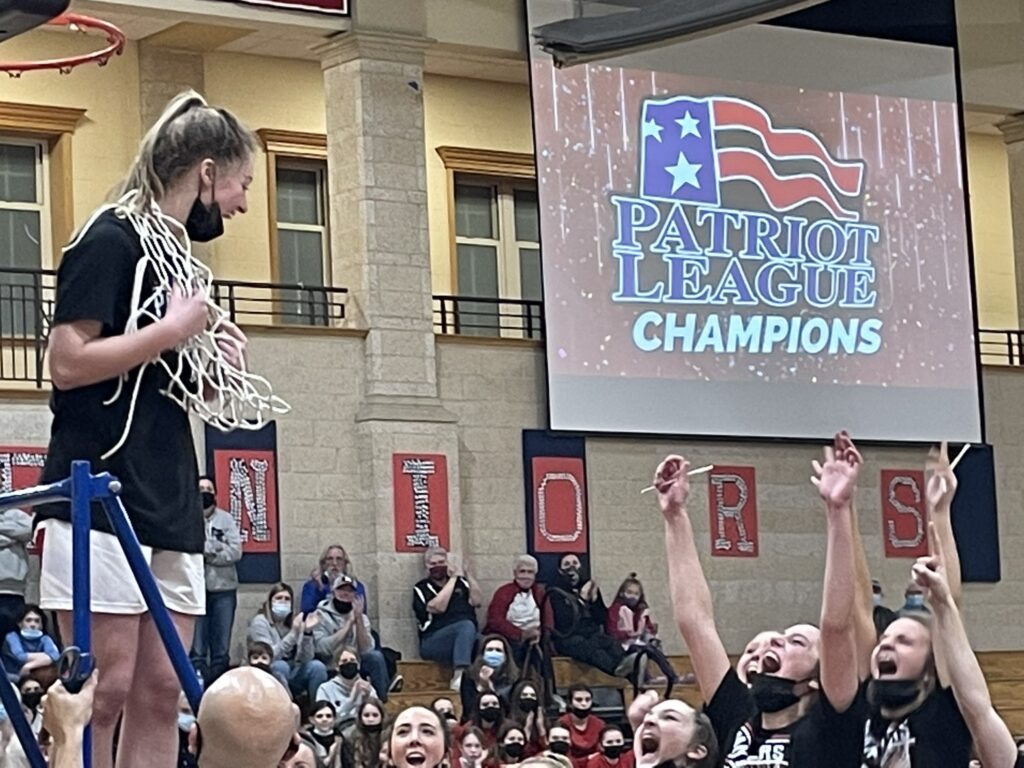 The Whitman-Hanson Regional High girls' basketball program has secured the Patriot League Keenan Division title.
---
The current Whitman-Hanson Regional High girls' basketball seniors were in kindergarten the last time the program had won a league title.
That was 12 years ago.
They ended that drought last night on senior night.
Backed by a dominant defensive effort and offensive contributions from all over the roster, the Panthers cruised past Plymouth North, 55-31, to earn their first Patriot League Keenan Division crown since 2010.
"It feels so amazing," said senior captain Abby Martin. "I've never been happier in my life."
Said senior captain Lauren Dunn: "We've been so close the past couple of years and we finally got it. I'm so happy."
Senior Kristina Tsiantoulas (10 points) — in her game action back from a torn ACL — got the Panthers rolling early against Plymouth North — the defending league champion — scoring the first four points of the evening to help W-H (17-2, 14-2 Patriot League) build a 23-5 advantage after one.
Freshman Lillie MacKinnon (10 points) nailed a three right before the halftime buzzer to push the Panthers' lead to 35-16 at the break.
That cushion swelled to 24 at the end of the third quarter and they kept their foot on the gas the rest of the game.
"They've wanted this," said third-year W-H head coach Mike Costa, who owns a 41-13 record since taking the helm. "They know how close they were to getting this last year. I'm extremely proud."
Senior Rosie MacKinnon paced the Panthers with 11 points and eight rebounds. Senior captain Meg Stone chipped in eight points and corralled six boards in the win.
"Everything we've done for the past three years with [coach] Costa all came together," Stone said.
W-H is back in action on Sunday at 10:30 a.m. when it takes on Belmont at St. Mary's (Lynn) to open the Spartan Classic.
"This is great but we still feel like we have a long way to go," Costa said. "We feel like we have as good a chance as anybody to compete for Division 2."
Said all three senior captains in unison: "We're not done yet."