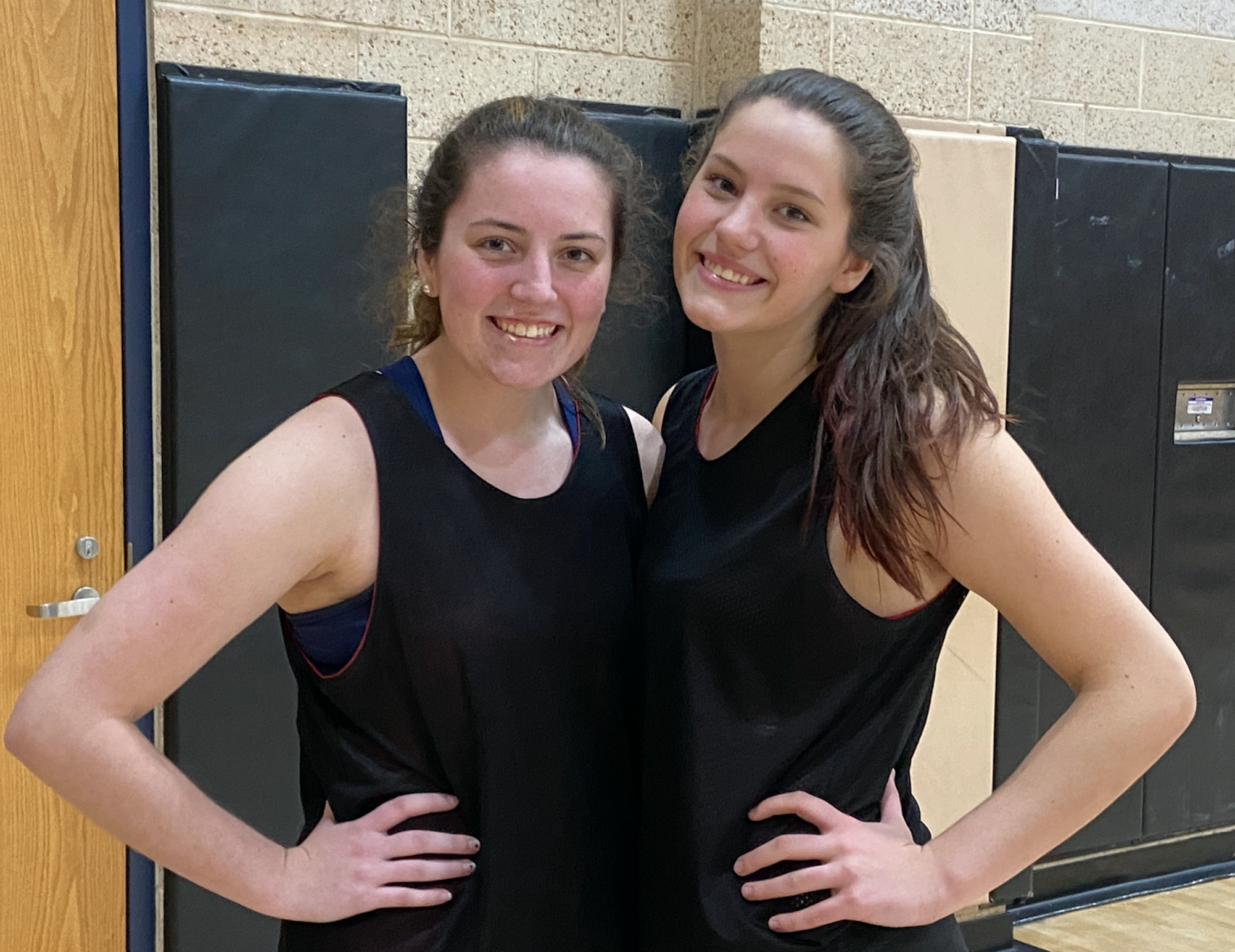 The Martin sisters are making it a memorable time playing together.
---
For sisters Abby and Olivia Martin, it all starts at the dinner table.
"That's where we game plan," Olivia said.
And when your sister is on your team, that is the type of advantage you have.
"And then, mostly after every game, we go on Hudl and we watch the game with our family," Abby explained. "Even though we were just in it, we want to watch it to see what happened and review it together."
Their strategies have worked. After leading the Whitman-Hanson Regional High girls' volleyball team to its first tournament appearance since 2016 in the fall, as starters, they're both starting again this winter and have the girls' basketball team headed back to the playoffs with its best regular-season record (14-6) since the 2009-10 season.
Olivia, a senior, is in her third year on the varsity team. She captains both sports. Abby, a sophomore, is getting her first experiences at the varsity level.
"It's so much fun having her by my side," Olivia said. "It's really bonded us closer together."
Said Abby: "I think it's a lot of fun, and I can learn a lot from her as a player and as a person. She teaches me that there's always room where you can grow and use different skills to win against different types of teams."
During the fall, Olivia started at right side hitter, while Abby led the girls' volleyball team in kills and ranked second in solo blocks at middle hitter.
"[Olivia] certainly lived up to the title [of captain]," said W-H girls' volleyball head coach Samantha Richner. "She was a player that was constantly looking to improve on her game and would put in the work to achieve what she wanted to."
"Abby was a huge player for us. We are so fortunate to have Abby returning to the team for another two seasons, she is definitely a player we need on the court."
In basketball, Olivia is starting at shooting guard and Abby plays forward.
"Olivia has done everything we've asked her to do," said W-H girls' basketball head coach Mike Costa. "She's getting to the line and she's shooting the ball when she's open. Hopefully, we can give her a memorable senior year.
"I've been really happy with Abby. I like her versatility — her aggressiveness, she is very long. Defensively, she has been pretty vocal and she's starting to have a voice on the team. She's fearless, she's not afraid of anybody. We like the toughness she brings to our group."
Sophomore Lily Welch has taken the court with the Martin sisters in both volleyball and basketball season this year.
"I would describe their mentality as working hard in each sport, but still having as much fun with it as they can," Welch said. "I think they both play a huge role in bringing each team to tourney."
The Martins credit a large part of their success to each other and their competitive nature at home.
"Ever since we were little, we always competed outside — no matter what it was — soccer, softball, anything we did, we just wanted to be better than each other," Abby said.
Replied Olivia laughing: "Oh, yeah."
"Even though she beat me every time, it just brought me to think that you always have to compete for what you want and if you want it, you have to go get it on your own," Abby said.
And with her older sister set to graduate in a few months, that message will resonate even more with Abby.
"It's going to be wicked hard when she leaves me," Abby said. "But I'm here to carry on what she left behind."