Hanson Business Network promotes small firms
HANSON —About a dozen small business owners and employees gathered at the Edward Jones office in Shaw's Plaza Wednesday, Dec. 2 to kick off the Hanson Business Network (HBN) to help each other develop and promote their companies — and perhaps shake up town officials' attitudes toward business development.
The group is looking to meet on the third Wednesday of each month for now as they work to define the group's direction and structure. The next meeting is slated for 7 p.m., Wednesday, Jan. 20 at Edward Jones.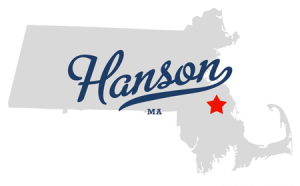 Among the issues discussed Dec. 2 was the need to revitalize the Main Street area near the MBTA station and High Street near the former Plymouth County Hospital as well as ways the town can help attract new business — while remaining neutral politically —and how members of the group can help each other.
"What I'm looking for out of this group, is a support system for some of us in the area," said host business manager Josh Singer of Edward Jones. "It's pretty tough to run a business in such a small town as this."
Still Singer, like the others in attendance, loves doing business in Hanson.
Laurel MacCurtain, who owns Five Rings Pet Resort with her husband Michael, a Whitman firefighter, said they are very comfortable in Hanson, too.
"If there is anything we can be doing to increase local business, we're on board with it," she said.
Like MacCurtain, most of those attending the meeting have business, if not personal, roots in Hanson.
Meadow Brook Restaurant owner Wilbur Danner, for example, is a longtime resident who has served as chairman of the Whitman-Hanson School Committee, has worked on several of the town's building committees and has served as an assessor. He, too, spoke of rough going to get his establishment going.
"It's hard to open a small business in the town, you have no support from anyone," said Danner, who also owns restaurants in Abington, Rockland and Hyannis. "You have to go by your reputation from other places. I'd like to see something develop to shake up the town fathers a little bit."
Whitman native Kathy Jo Boss, who has operated Boss Academy of Performing Arts in Hanson for 14 years, agreed with Danner.
"I feel very connected to the town, but it is difficult to get a business here," she said. "We just built a new building and it wasn't easy."
Bill McDonough, managing partner of Scribendi Advertising & Public Relations, noted that — despite operating a small Hanson-based firm with a portfolio of national and global clients since 1998  — "I haven't had a single client in Hanson."
McDonough has also been a member of a handful of chambers of commerce in the region, and has been dissatisfied with the general attitude toward small businesses in such organizations.
"You need that water cooler moment, but there's no one to meet at the water cooler when you're in business for yourself," said HBN organizer Laura FitzGerald-Kemmett, a legal consultant preparing to launch her own firm. Her husband John Kemmett is also considering an expansion of his electrical business.
She got the idea for the HBN while doing fundraising when she realized the same businesses in town are approached all the time. Building a network can help businesses define projects they want to support.
"I wanted to jump-start it, get everybody introduced to one another, figure out what we wanted the group to be, what's important to you and what's this going to look like," she said.
For one- and two-person businesses, such informal information sharing can also be vital to business development, as well as encouraging socially.
Bob Sullivan, owner of Sullivan Funeral Home in town since 1976, and his daughter, Office Manager Amanda Sullivan, characterized their interest as part of their family business' commitment to the community.
"The town needs to be strong," Bob Sullivan said. "I'm always interested in the business people and seeing what we can do to keep the towns strong, because it helps everybody."
Amanda Sullivan is also a Hanson resident and plans to stay with the business in town for a long time.
Also attending the meeting were Julie Gainey, president of Master Gourmet Packaging who sells specialty packaging to hotels and restaurants across the country, Steve Smith of Max Machine, which machines medical devices, robotics and projects for the Department of Defense, and Timothy Dunn of Wicked Design Group which is involved in custom automotive design work and fiberglas repair, both Smith and Dunn are located at 1000 Main St.
Smith is hoping the networking opportunity can help his business survive amid challenges from international competitors and the advent of 3-D printers.