HANSON — A search of a Main Street apartment last week has led to the arrest of residents Jennifer Best, 26, and Marlon Teixeira, 27, on Wednesday, Oct. 5, according to Hanson Police Chief Michael Miksch.
Arrest warrants were obtained from Plymouth District Court for both Best and Teixeira of 230 Main St., Apt. 2 on charges of trafficking in Fentanyl and possession of a Class E substance. Hanson Police executed a search warrant at the residence as a result of information gathered from the reported breaking and entering.
"This apartment was the apparent target of the four individuals that had broken into the home earlier in the day [Sept. 29]," Miksch stated in a press release.
Seized in the search warrant was approximately 48 grams of a white powdery substance believed to be Fentanyl, $20,000 in cash, a small amount of pills (Xanax and Gabapentin), scales, and plastic baggies.
"Fentanyl is a potent synthetic opioid pain medication that has led to thousands of overdose deaths each year around the country," Miksch said.
Arrested on Sept. 29 and held pending a dangerousness hearing Oct. 6 in Plymouth District Court were Anthony Marcelino, 22, of Warren Ave., Brockton and Andrew Jorge, 31, of Vermont Ave., Brockton. Two other subjects are still wanted in connection with the breaking and entering.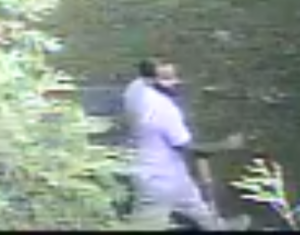 On Oct. 5, Hanson Police along with Stoughton Police, U.S Marshals, Pembroke, Brockton, and State police located Best and Teixeira at a home on Lowe Avenue in Stoughton.
"Upon entry into the home to arrest Ms. Best and Mr. Teixeira officers located approximately 100 grams of Fentanyl and $1,100 in U.S. currency as well as drug packaging materials," Miksch stated. "Lowe Ave in Stoughton is located next to a public school."
Best and Texeira were arrested and transported back to the Hanson Police Department for booking. Best was held overnight at the Hanson Police Department on $100,000 cash bail for arraignment Oct. 5 in Plymouth District Court.
Teixeira was held at the Plymouth County House of Correction on $100,000 cash bail for arraignment Thursday, Oct. 6 in Plymouth District Court.
Stoughton Police will be seeking charges in Stoughton District Court on both Best and Teixeira.The Hanson Police are still searching for two individuals who were involved in the breaking and entering on Sept. 29.
The Hanson Police would like to recognize and thank the following agencies for their hard work on taking these dangerous drug and guns off the street while apprehending Best and Teixeira:
Stoughton Police, Pembroke Police, Whitman Police, State Police assigned to the Violent Fugitive Apprehension Section and K9 Unit, Brockton Police, U.S. Marshal's Office, and Plymouth County Sheriff's Department.