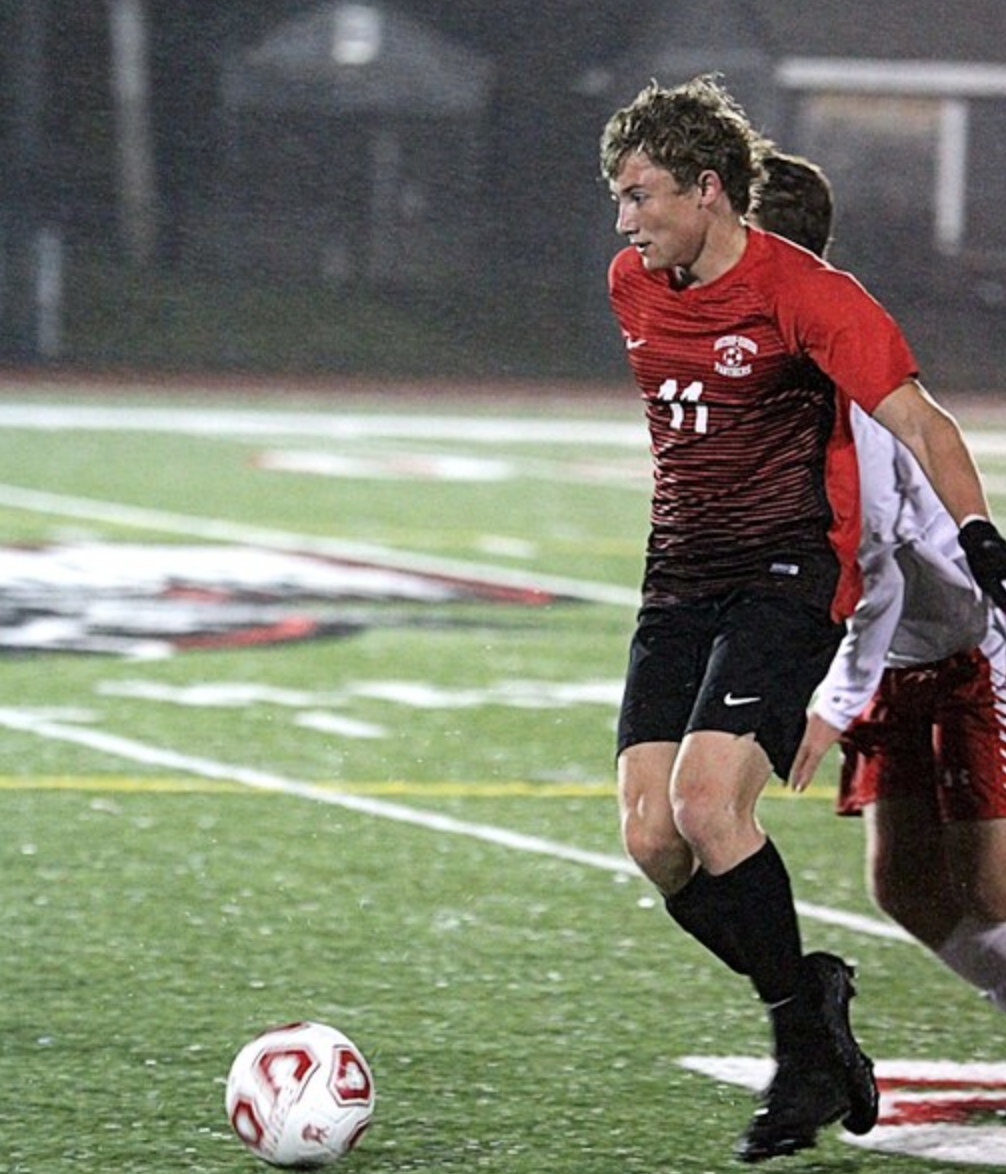 The Panthers made the tournament for the second time in three years.
---
The Whitman-Hanson Regional High boys' soccer team set out to put a disappointing four-win campaign last fall behind it, and it did just that.
The Panthers went 10-8-2, earning a berth in the Div. 2 South tournament for the second time in three years. The Panthers, entered as the 11th seed, and fell to Bishop Feehan, 2-1, in the first round.
"This was a good year for us, and I am proud of the whole program because we seemed to have a lot of fun this season and we learned more as a result," said third-year W-H head coach Dave Leahy.
The loss to the Shamrocks put a punctuation mark on the careers of Jason Brodeur and Stevie Kelly. Both were league all-stars and two-year captains.
A forward headed to Endicott College, Brodeur paced the Panthers with 17 goals.
"Jason came into this season having improved a great deal," Leahy said. "He had a good overall season, but I think he started to play his best soccer toward the end of the season, and this is exactly what every leader should do. Jason grew as a leader and he was a great example for us all."
Kelly, who was also a league all-star last season, anchored the defense and was tabbed to the EMass all-state team.
"He managed to improve even more this year," Leahy said. "Halfway through the season, he really started to take on his leadership role and pushed his teammates to be their best, by being just a great example of how to work hard everyday, 24/7. Stevie showed this program what hard work can do for you."
Another prime example of what hard work can do for you is senior goaltender Andrew Sullivan, who looked like a different player this past fall. He turned the goaltending position from an Achilles heel last autumn to a strength this season.  After a strong start to the year, Leahy couldn't overlook what he was doing, so he made him a captain.
"Sully had one of the best turn around seasons I have been a part of coaching," Leahy said. "He worked as hard as he could immediately following last year's season, all the way until last week. He gained confidence from this work and he became an outstanding example for his teammates and the whole program."
The transfer back to W-H of juniors Joel Arsenault and Peyton Collins had an immense impact on the Panthers' season as well. Arsenault had five goals and two assists, while Collins had four goals and a co-team-high seven assists, before his season was cut short due to an injury on Oct. 7 against Marshfield.
"Peyton didn't skip a beat, and he basically joined the coaching staff the rest of the way," Leahy said. "What a great leader and future coach Peyton is."
Leahy knew not having Collins on the field was going to challenge his team, which responded by winning its next game, 1-0, at Martha's Vineyard.
"It was a character test for us and we came away with a victory and important belief," Leahy said. "That allowed us to have success against Duxbury (2-0 win), Hingham (1-1 tie) and come very close to beating Bishop Feehan."
With Arsenault and Collins, both of whom can play midfield and forward, headlining the returning players next fall, along with junior midfielder Brendan Nehiley (seven goals, seven assists) and sophomore center back Alex Chichlowski, Leahy is optimistic for what the future holds.
"The outlook of the program is to get back to the playoffs again next season," said the coach. "Keep learning and keep getting better."