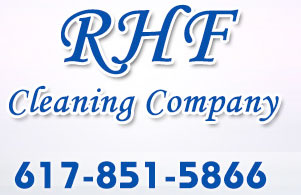 For over 30 years, RHF Cleaning Company of Hanson, MA has been offering expert cleaning services to the residential and commercial clients of Massachusetts and its surrounding areas. We are owned and operated by Bob Fettig, who oversees all projects and is 100% committed to providing the highest possible service to each and every customer.
We are a full service cleaning company that specializes in carpets and windows. We look forward to helping you with your cleaning needs!
Our Services Include:
Window cleaning
Interior cleaning
Carpet cleaning
Gutter cleaning
Office cleaning
Painting – we use Benjamin Moore paints
We are a fully insured business. We are available to serve you 7 days a week.